About
The Cambridge Landscaper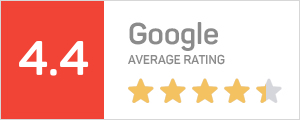 Hello, I am Phil, the lead landscaper and welcome to our website.

My co-workers and I are an enthusiastic well experienced team with skills and expertise in many areas of landscape design and construction, and offer creativity and professionalism, deployed in a way that makes it easy to develop your dreams into a reality. We have worked in prestigious properties such as The Rectory in Landbeach, The Warren in Letchworth Garden City, Gothic House in Cottenham, and seem to of built up a reputation for local staff of the University. I understand how to approach a project with a creative outlook, and thorough survey which ensure no rise in prices and offer the attention to detail required. Check out our process by clicking here.
What you can expect to receive by engaging services with us:
- Professional and passionate attitude

- Attention to detail in workmanship

- Transparent quotes

- Great creativity, design and communication during projects

- Great outcomes as we are a small dedicated team

- A full suite of hard and soft landscaping skillets in my team to cater for your needs
I have a particular passion for attention to detail, and enjoy working with new materials and especially enjoy always seeing the finished project and reaction of my customers (I even had a customer cry and hug me when their pond was completed and they arrived home from work).
We have worked now in the Cambridge city area professionally for over 4 years and have a long list of happy clients. I have been offering gardening services since I was 11 in the villages where I grew up, and worked with a reputable local builder as a teenager. I really get a thrill from designing beautiful spaces.
Gardens are a special place and can be a space for family, reflection, peace, community and getting in touch with your body and mind through physical activity. A special place where relationships form with ourselves, people, nature and the fascinating universe - becoming more in balance from the ever revolving world of our modern lifestyles.
Please see our portfolio for examples of our work.

I look forward to meeting with you to understand your requirements and get your project underway; whether it is a traditional wall or decking, new paving space, felling a tree, or a complete overhaul we will do everything we can to exceed your expectations.
You're in good hands with The Cambridge Landscaper.
Regards,
Phillip Ellis and Team
Our Services
Contact Us